Skip to Content
Call Now for $100 Off Transmission Service.
Thorough and Effective Transmission Repairs in Warren/Sterling Heights, MI
Transmission issues can be among the most serious and hardest to diagnose and repair. However, AAMCO of Warren/Sterling Heights, MI takes the time to thoroughly diagnose all transmission problems before developing the effective plans for their repair. While your engine is essential, transmission issues are among the most severe and dangerous aspects to take care of on your car immediately. Whether your vehicle requires minor repairs or major adjustments to resolve your transmission issue, you can count on our state-of-the-art diagnostic technology and equipment and many years of experience to pinpoint the problem and provide prompt repair to get you back on the road as quickly and as safely as possible. If you are noticing gears slipping, strange noises coming from under your hood, burning smells, grinding noises, or leaking fluid, you may have an issue with your transmission. Bring it in today to let our expert technicians take a look.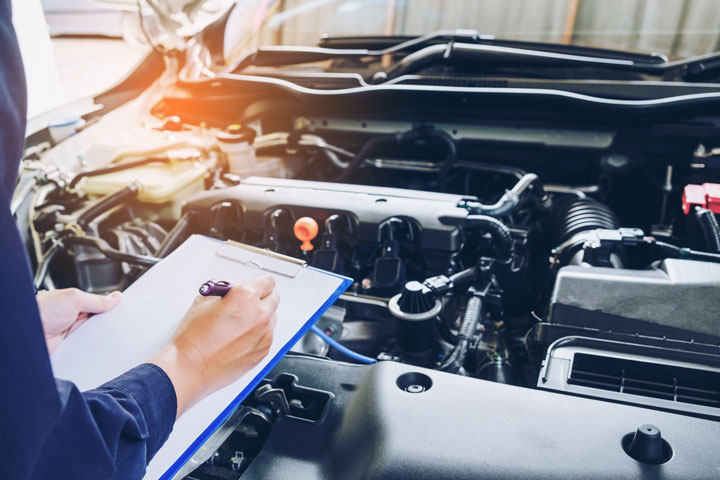 Full Transmission Check on Your Vehicle
During our exclusive Transmission Scan service, we check not only the level and condition of your transmission fluid but also your transfer case and differential fluid (wherever applicable). A full transmission check can take about 90 minutes. We'll also take your vehicle for a short but effective test drive to better understand and gauge its initial engagements, drive range, upshifting and downshifting timing and quality, passing gears, TCC engagement, and more. Our technicians will also test your vehicle in neutral, park-hold and reverse, feeling for vibrations and listening for unusual noises, before placing your vehicle on a lift for us to inspect and evaluate all of the external components.
Expert In-Depth Transmission Scan Service and Diagnostics:
Level and condition of transmission fluid
Transfer case
Differential fluid
Test drive to check shifting timing, quality, TCC engagements, 4×4 performance
Shift linkage or cable
Worn components
Clutch assembly
Gear slipping
Rough shifts
U-joints or CV joints
Vacuum connections
TV/detent cable/linkage
Wire conditions
Harness connections
Ground connections
Engine mounts
Axles and shafts
Pan gasket
Pinpoint Accuracy with Advanced Computer Diagnostics on Your Transmission
Because newer vehicles are especially dependent upon their computer systems, AAMCO of Warren/Sterling Heights, MI provides advanced computer and internal diagnostics when determining the exact cause of transmission issues, so you're never charged for any unnecessary repairs. Using a sophisticated computer system scanner, our technicians are able to retrieve potential trouble codes, check all critical systems and compare your system's data with the data found in our extensive technical database. Thanks to AAMCO's advanced computer diagnostic services and Kwiktes PlusBox, we'll pinpoint your issue and recommend specific repairs and replacements as needed. Never be charged for incorrect diagnostics or repairs ever again! Call today to schedule an appointment for state-of-the-art diagnostics that help you get back on the road quicker and more cost-effectively.
Contact Us to Get Started